Jetzt ist die Zeit, um Israel zu besuchen!
In dem Moment, wenn Sie in Tel-Aviv aus dem Flugzeug steigen, können Sie etwas Vertrautes und zugleich etwas Befremdliches an diesem Land namens Israel spüren. Schon bald werden Sie einige der antiken Orte der Bibel sehen. Orte, von denen Sie vielleicht schon als Kind gehört haben, heißen Sie im Heiligen Land Israel willkommen.
Seit mehr als 43 Jahren, sind wir die einzigen HLT-Reiseleiter mit einer Lizenz in Israel!
Daniel Rona ist Ihr Deutsch sprechender HLT-Reiseleiter. Es ist eine wenig bekannte Tatsache, dass das Gesetz in Israel verlangt, einen autorisierten, lizensierten Reiseleiter auf jeder Tour dabei zu haben. Sein einmaliger Hintergrund erlaubt es Bruder Rona, den Geist des Heiligen Landes auf eine bemerkenswerte Weise zu teilen – ein deutschstämmiger, amerikanischer Israeli, ein Jude und ein Mormone. Bruder Ronas Wissen um das Evangelium wird Ihnen ein unvergleichliches Erlebnis im Heiligen Land bescheren.
Daniel Rona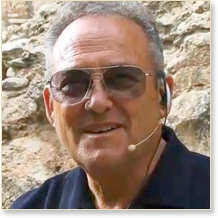 Daniel Rona and his son Steven are the ONLY LDS Licensed Guides in Israel who provide a World-Class touring experience in the Holy Land. Daniel was born in Israel and educated in the United States, he later became well known in radio and T.V. broadcasting.
Steven Rona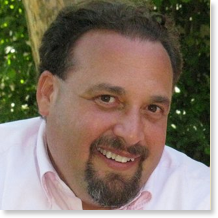 Steven Rona is an LDS Licensed Guide in Israel providing a World-Class touring experience in the Holy Land . . . much like his father, Daniel, who tutored Steven since his early years in Israel. From the age of three, living in Israel, Steven is fluent in Hebrew and loves his land and his people.
Under the tutelage of his father he developed a keen awareness of his Jewish heritage; this, coupled with learning the Hebrew scriptures in Israeli schools, he relates God's dealings with Israel in ancient and modern times with an understanding of the restored gospel. Steven brings special in­sights to the Tribes of Judah and Joseph and their relationship with the Savior. Touring with Steven helps you focus on the Lord in the land of His birth and life, stirring your spirit feelings.
Far beyond entering a meaningful site, he brings to mind the scriptural, historical and cultural insight of what you are about to experience. For your benefit, he uses state-of-the-art headset receivers developed by Daniel Rona, for every tour member . . . so you can hear every word without being interrupted by distractions! As a licensed Israeli guide with a love of the Savior, he arranges the touring itinerary according to 'events' rather than site-seeing locations. Miles ahead of the site he sets the cultural, ethnic and religious background. By far, you do get the best of Israel . . . with an Israeli using American savvy!
Feeling The Spirit In The Holy Land
Insights Revealed
Israel is a land of contrasts, a young nation built on an ancient inheritance. From simple truths revealed to simple prophets have come many interpretations. It is a land where religious traditions compete for attention.
Yet, if you look, listen and feel, you can find a "Spiritual Oasis in the Holy Land."
To discover the truths in the Holy Land, four considerations should be your guide: archaeology, written historical accounts, tradition of names and places, and most important, the feeling - the spirit that touches your heart.
Daniel & Steven: I can't believe how powerful the spirit has been with you. You can just feel it in the sacred places we went to.
Oh, another thought, you are thinking of bringing non-LDS friends...
You know, we talk "Mormon," because it fills such a need for you, however, many non-LDS friends who toured Israel with Steven and Daniel have said, "We were surprised, you didn't attempt to Mormonize us!" How pleasing it is for your Catholic friends to return home as better Catholics, your Baptist friends to return as better Baptists. Even the late Maurice Abravanel, conductor of the Utah Symphony, and the late Eugene Jelesnik, favored Utah entertainer, Jewish, who toured with Daniel Rona, each said, "I'm going home as a better Jew."