"Everything was more than satisfactory! I loved every minute!"
Lynette Erickson (Orem, UT)
Discover the grandeurs of Egypt while leisurely sailing the Nile.
Imagine, sailing the majestic timeless Nile River between Luxor and Aswan in the comfort and modern splendor of one of your soon-to-be favorites; luxury 5-star Sonesta Nile cruise ships: the Sonesta Moon Goddess, the Sonesta Star Goddess or the Sonesta St. George I.
For Your Daily Itinerary On The Nile Select Tabs Below
Included in the SPLENDORS of the NILE Program
Arrival Transfer to Cairo Hotel
7 Nights Superior Comfort Level (5-star hotels/cruise) in Cairo and on the Nile (1 night less if combining with MAGNIFICENT PETRA)
Breakfast & Dinner Daily with Hotel/Cruise Nights
2 Full Days Touring Cairo: Pyramids, Sphinx, Egyptian Museum (with the King Tut Display) & More
4 Full Days Touring the Nile: Cruise Between Aswan & Luxor
6 Lunches on Full Days Touring/Cruising
Departure Transfers
Egypt Domestic Air Flights (up to $299)
Air Between Egypt & Jordan (up to $249)
Assisted Arrival in Amman & Transfer to a Jordan River Crossing
Your Responsibility: Air to/from Programs, Visas, Border/Airport/etc. Taxes & Fees, Drinks, Room Services, and Obligatory Gratuities (Hotel Porterage, Drivers, Guides, & Touring/Hotel Staff)
Resources For Your Tour In Egypt
Egypt Travel Resources
Please use the links below as helpful resources for your journey through the Nile. Egypt welcomes you with peace to the Holy Lands: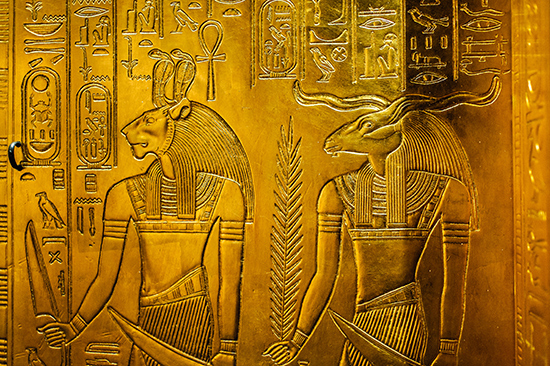 SAILING THE SPLENDORS OF THE NILE
You may choose 3, 4, and 7-night relaxing journeys between Aswan and Luxor. The memorable contrast is in stepping from modern luxury into ancient landmark temples, tombs and ruins along the Nile.





Experience first-hand the wonder of moving pyramids and temples to build the Aswan Dam. You'll enjoy guided excursions with Egyptologists as they highlight the antiquities and bring you back to delightful leisure activities on the ship each day. What an experience to enjoy upscale hospitality along with 5,000 years of history unfolding before you on a memorable journey through ancient Egypt.