"Just super! Very spiritual. (Daniel) Exceeded expectations."
Skip & Diane Chase (Santa Clara, UT)
The joy of the Holy Land is in the feeling that comes from remembering the events that took place here. Great events were caused by humble prophets, and men wanting to be great were caused to be humble. This land was chosen by God to be the place for the revelation of truth. Abraham was sent here to establish the true worship of God. A religion and culture developed that would be spread to the surrounding lands and peoples, and thus Israel became the spiritual and temporal crossroads of the East. It is remarkable that such a little land had such a great effect on history.
For Your Daily Itinerary In Israel Select Tabs Below
Included with a Grand ISRAEL REVEALED Program
10 Day Value Program
6 Full Days Touring with Daniel & Steven Rona The ONLY LDS Authorized Guides in Israel
Full Sabbath Worship with the Jerusalem Branch at the BYU Jerusalem Center
7 Hotel Nights with Choice of Premium, Superior or Moderate Room Comfort Levels (5 in Jerusalem, 2 in the Galilee)
Breakfast & Dinner Daily with Hotel Nights
All Entrance Fees to Specified Sites
Daniel and Steven Rona speak quietly through high-quality head microphones and mix soft music accompaniment with their scriptural renditions, also providing you with reverent background music in times of quiet contemplation... The artists and orchestral background music include, Piano Artistry - Marvin Goldstein, Famed Movie Theme Composer - Lex DeAzevedo, Acclaimed Acoustic Guitar - Michael Dowdle, Angelic Singer - Sarah Morgann, Inspiring Janice Kapp Parry, and Beloved Lyricist/ Performer - Michael McLean. In a typical 10-11 day tour you be treated to more than 100 renditions, more than 350 minutes and almost 6 hours of inspiring music!
ISRAEL REVEALED's Advantage Package – others have extra charges – we include it all (more than $625 in value!)

SMILE Tourist Service representative (of the Israeli Incoming Tourism Organizers Office) greets you after passport control, assists you with luggage collection and escorts you to transportation ($35 value)
Private Transfer to Hotel for any Arrival – flexible to arrive whenever you like ($120 value)
Transfer to Airport to Match your flight – flexible to depart whenever you like ($25 value)
6 Lunches on 6 Tour Days – on location or enroute (up to $100 value)
Dead Sea Float – towels supplied ($10 value)
Use of Provided Headset for Listening Comfort to Live Commentary & Sacred Music – batteries included ($15 value)
Sabbath Transfers - the rest of the day is at leisure ($30 value)
Obligatory Gratuities to Drivers, Touring, and Hotel Staff & Bellboys ($110 value)
Jerusalem by Night Spectacular - after dinner evening excursion culminating with a night sound & light show ($50 value)
Reservation Service Charge ($100 value)
Payments with Credit Card ($50 value)
ISRAEL REVEALED Gospel Doctrine Supplement Manual with LDS/Jewish Insights Written by Daniel Rona ($20 value)
ISRAEL REVEALED's Memory Book – with Tour Synopsis, Journal Space & Scriptural References ($25 value)
Your Responsibility: visa/border charges (usually included in airline tickets), additional travel insurance coverage, room service & extra drinks, items of personal nature, and additional voluntary gratuities
Resources For Your Tour In The Holy Land
Israel Travel Resources
Please use the links below as helpful resources for your journey in the Holy Land. Israel welcomes you with peace to the Holy Lands: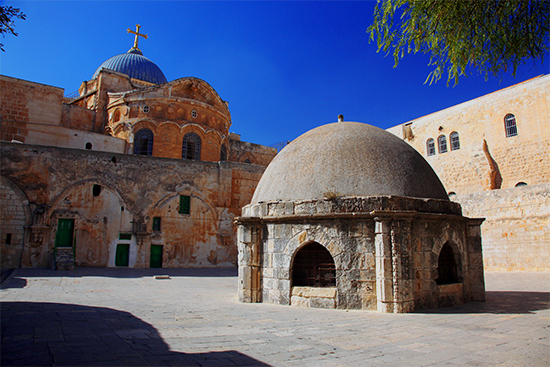 MOUNTAINS, WATER, AND PEACE
Israel's landscapes are as varied as her people, with ocean and seas, plains and mountains. It is green, and there is water! It is a good land, where Jews, Moslems, and Christians raise their families. A feeling of peace and youthful growth exists even though its history is almost as old as civilization - a country more than 50 years old, going on to five thousand years old and conquered close to 30 times.





The conquerors have included (alphabetically), Arabs, Assyrians, Babylonians, Canaanites, Crusaders, Egyptians, French, Greeks, Hyksos, Hittites, Israelites, Jebusites, Mamelukes, Meads, Persians, Philistines, Romans, Syrians, and Turks. The people that continue to live in this land are the remaining Jews and the Arabs.