Firesides and Passover/Seder Gatherings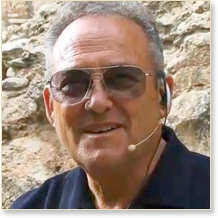 Daniel Rona, Chairman of the Ensign Foundation organizes and funds his various speaking engagements throughout the world. If you would like to have Daniel or Steven Rona conduct a Fireside or a Highlights of Passover Seder in your area, follow the information below.
Daniel & Steven: I can't believe how powerful the spirit has been with you. You can just feel it in the sacred places we went to.