Where are the pictures in your Bible?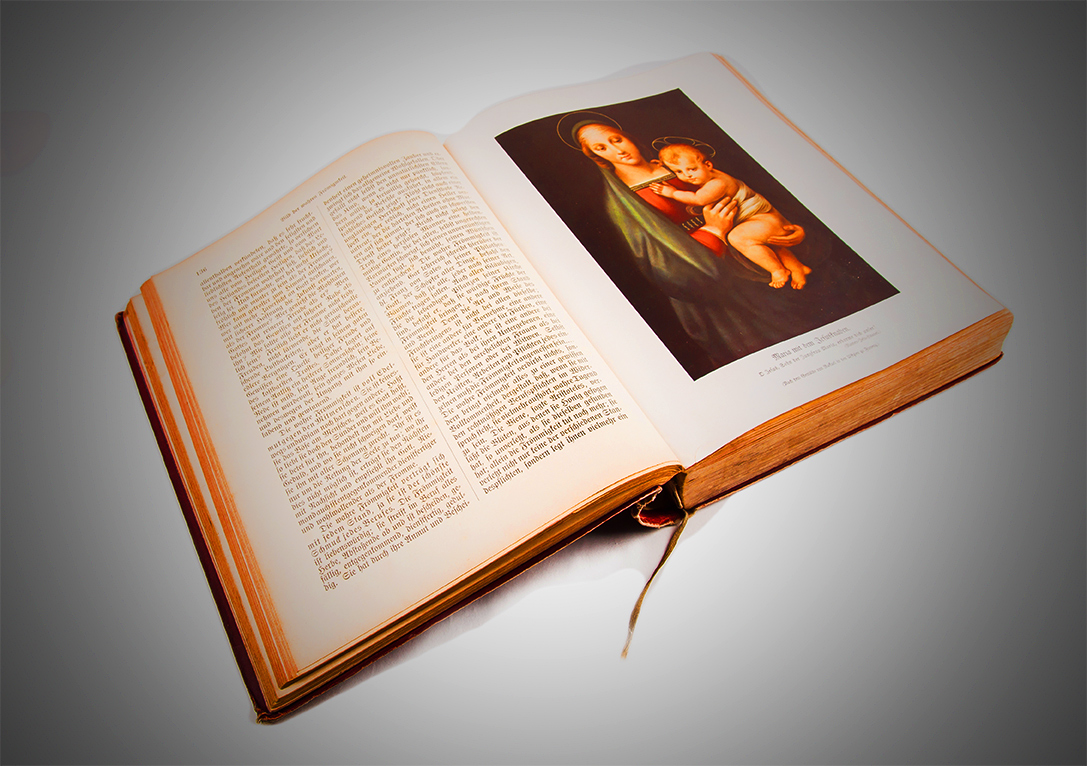 Where are the pictures in your Bible?
English speakers may have a little difficulty in "seeing" the Bible, because they are taught to put meaning into each word. And, per the Global Language Monitor (GLM), based in Austin, Texas, as of 2009, the millionth different word became available in the English language.
However, the Bible was written in Hebrew. The Academy of the Hebrew language estimates modern Hebrew to have 45,000 available words, additionally, up to 35,000 word compositions (two words that have one meaning), for example "school" in Hebrew is "book-house" בית-ספר, (bet sefer). That estimates up to 80,000 meaningful modern Hebrew words or word compositions, including Biblical words. The Vocabulary Guide to Biblical Hebrew, by Van Pelt and Practico, shows the complete vocabulary of the Old Testament at only 8,679 different words.
Understanding Biblical Meanings
One better way to understand biblical meanings is in the pictures that several words, or a phrase, supposes. For example, the word "Talitha," in the English Bible is interpreted "Damsel." However, in Hebrew it conveys a picture of a prayer shawl, a Talith, made of wool, and also it is the term for a curly locked, wooly female lamb.
As as example, here is a "set-up" for the short scripture phrase, "Talitha cumi," that creates a picture. At one time, as Jesus arrived at Capernaum, (Mark 5:21), crowds began to gather. It seems, that often the children were the first to run to Him, hanging on his arms, wrapping about his legs. The Disciples reproved them, But Jesus said, "Allow the little children, and forbid them not, to come unto me: for of such is the kingdom of heaven." (Matt 19:14) K.J. Bible 2000. Keeping that view in mind . . . the ruler of the Synagogue,
"Besought Him greatly, saying, My little daughter (is) at the point of death: I pray thee, come and lay thy hands on her that she may be healed, and she shall live." (Mark 5:23) Jesus arrived, dismissed the mourners, (they thought she was already dead), "And he took the damsel by the hand and said unto her, Talitha Cumi." (Mark 5:41) The Hebrew word "cumi" is a female imperative, "get up."
Remember your dream of walking in the footsteps of the Savior?

Comments
comments